GEZE door technology recognised with the Architects' Darling Award
GEZE is delighted to have again been awarded the coveted Architects' Darling Award in 2020. Around 1,900 architects and planners took part in the voting for the prestigious accolade. They awarded the door technology from GEZE an Architects' Darling in silver. This is the seventh time in a row that the traditional company has enjoyed success in the competition.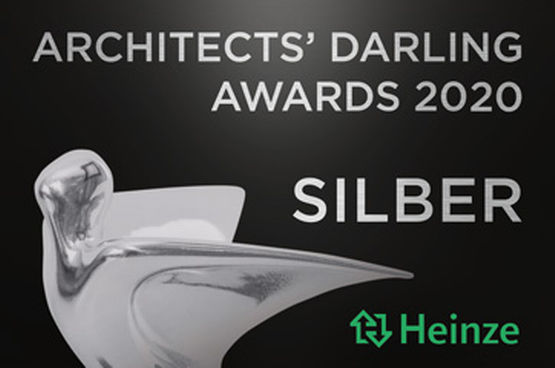 Around 1,900 architects and planners again recognised GEZE's door technology with an Architects' Darling Award in 2020. © Heinze GmbH
In contrast with many other competitions in the area of architecture and construction, it is not a jury that decides who receives an award, but architects and planners from the field.
Marco Zaoral, Team Leader National PreSales Backoffice at GEZE, says: "For us, being awarded the Architects' Darling once again is a fantastic confirmation of our work. We position ourselves quite consciously as a service-oriented partner for architects and planners throughout the entire building life cycle."
GEZE supports architects and planners throughout the entire building cycle
Depending on the installation situation, doors today have to satisfy multiple guidelines for fire safety, burglary protection, thermal insulation, sound proofing and accessibility. They currently also fulfil important functions in hygiene and access management, especially in commercial properties. This results in highly complex demand profiles with respect to individual doors, and the management of all the doors in a building. The participation of diverse product groups in the planning and construction process or the lack of an overall review of the door technology can additionally hamper the implementation of highly complex door systems. GEZE offers architects, planners and installation engineers tailored advice for the planning, installation and commissioning of complex door systems across all the project phases. This includes practical planning and management tools such as free BIM objects, text building blocks for tender texts as well as installation instructions and check lists.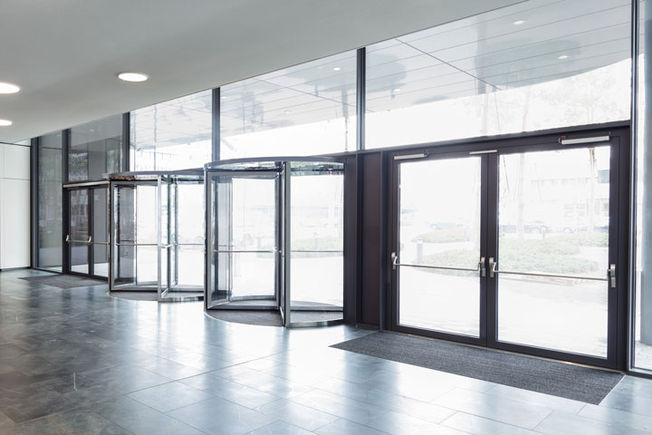 GEZE product variety
GEZE doors satisfy multiple guidelines for fire safety, burglary protection, thermal insulation, sound proofing and accessibility in different installation situation. © Jürgen Pollak / GEZE GmbH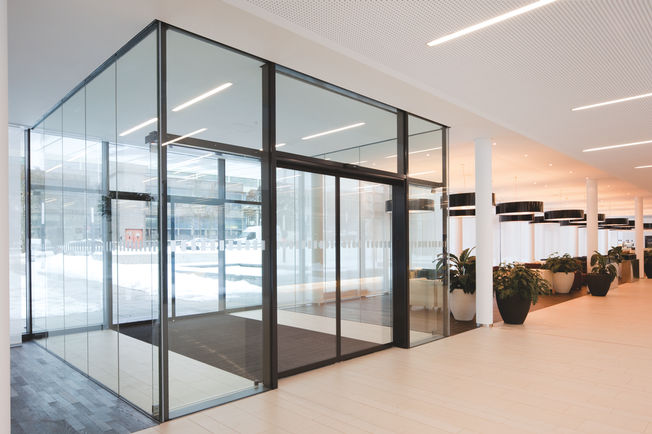 Individual advice and solutions from GEZE
GEZE offers architects, planners and installation engineers tailored advice across all project phases. © Dirk Wilhelmy / GEZE GmbH